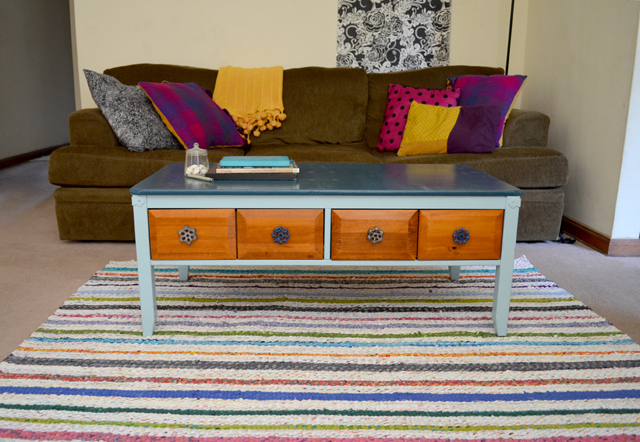 try, try not to lust after our couch.
I don't think I can properly explain how excited I am that it is done. Maybe that picture of me rolling around on it like a kid in a ball pit gives you an idea.
I'm glad for the experience - rug weaving can be added to my list of life accomplishments - but it took so much longer than I thought it would. I am happy to have the living room back for living.
In addition to a massive amount of time, The Rug also used a tub full of fabric so if you are into re-purposing, this project is for you. After a while I quit keeping track but here is a rough count of what was used in the making of the rug:
4 twin sheets
3 full sheets
5 pillow cases
13 shirts
and countless other bits of fabric.
From the looks of it doesn't seem like it would take so much but my fingers would tell you that there definitely is.
If you are so interested and would like to learn my method of weaving (watch the YouTube video and pay careful attention!) or just see the rug in progress go
HERE
and
HERE
.
Do you like getting your craft on?