Hey chick-a-dees! In my
last post
I mentioned that there was some t-shirt designing going on in these parts. Would you like to take a peek?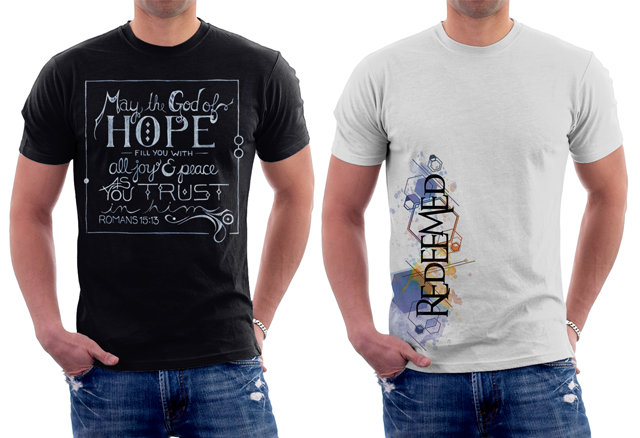 To give you a little background, these are for a not-for-profit, cross denomination, Christian event that is basically a retreat weekend for high school students. Several years ago I had the privilege of attending the weekend so I was thrilled when they asked us to do the designing.
The shirts have already been through one round of approval so there won't be any editing unless they ask for it BUT do you have any feedback? Ya know, for next time? We need the opinion of your fresh eyes! Our eyes have seen these so many times.
** Personally, my favorite is the chalkboard one. I loved doing the hand lettering!