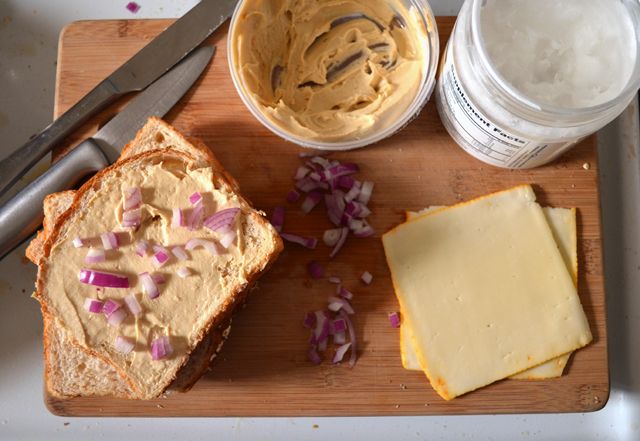 I eat a LOT of grilled cheese. Why? Well, first, it is easy. But mostly because it is cheese that's been melted to stringy perfection. [Love me some cheese!] Another reason I greatly enjoy grilled cheese is because it can be, shall we say,
customized
. Adding sliced avocado and smoked ham is one of my favorite go-to grilled cheese snazzier-uppers but recently I discovered how completely delicious hummus is on it.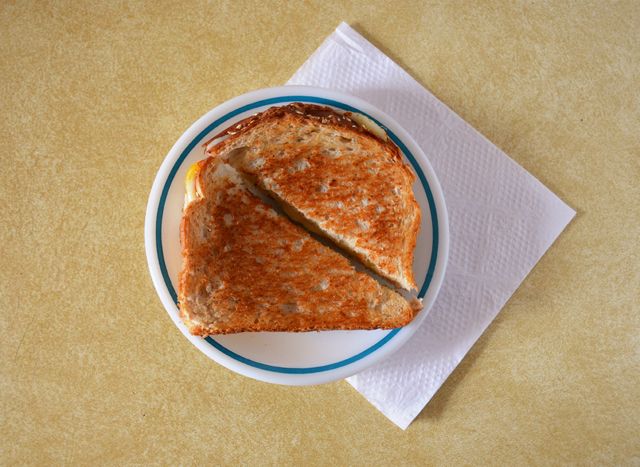 ** SIDE NOTE - If you were wondering about the tub of white stuff, it is coconut oil. Keith and I have been slowly phasing out butter in favor of coconut oil for health reasons. I will say that it does change the flavor of the sandwich and the first time I made grilled cheese with coconut oil it startled me, however, it is really good. It was a good startling :)
I am curious though - do you cook with coconut oil or does the flavor bother you?