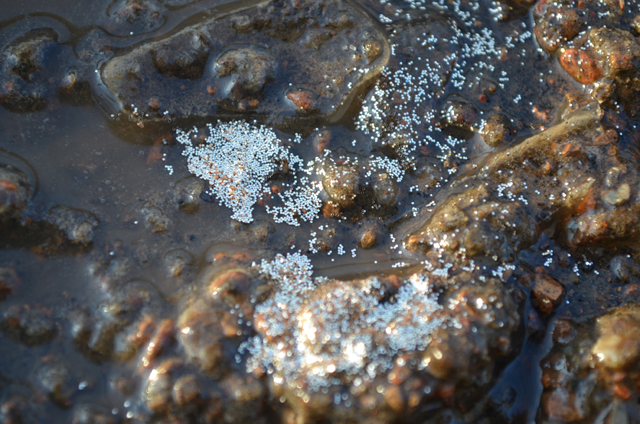 Let me start by saying that I'd like to revisit this someday. Perhaps with different glitter and/or different mud. While the results are interesting, they aren't what I was hoping for.
Remember a few weeks ago when I posted
some pictures
that I thought might kick off a new series? This is my first follow up. In order to get them, I skittered to the park (despite the 21 degree weather. wah.) and tromped around until I found a
teensy
puddle I could stomp open. Add the glitter to the soggy sediment and BANG!
Magic.
Sorta.
Not.
They can't all be awesome, can they?