Let's talk about nail art for a second, shall we? Does any one else see those snazzy fingertips on Pinterest and think "I would totally do that - if it didn't take 12 layers of paint and tape" Seriously? How long is the dry time for some of those patterns? I just can't keep my fingers still that long. I do, however, tough out tape and the wait for french manicures. Those are just so pretty ;)
But anyways, all that to say... the half moon nails can totally be accomplished without tape. I have have done it. You can too.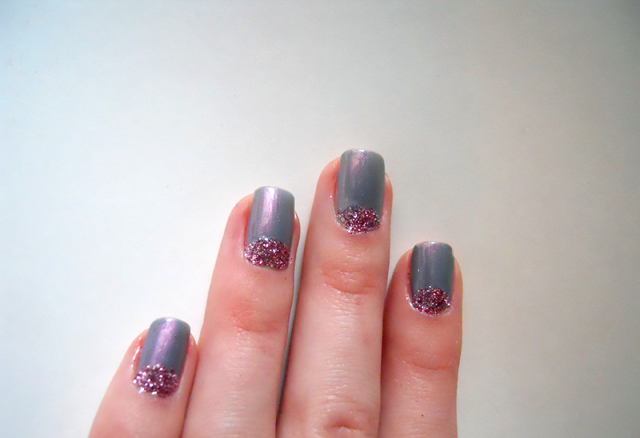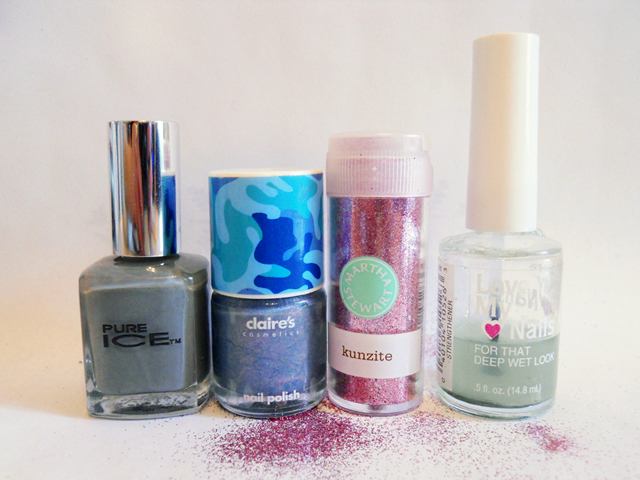 Just paint your nails as normal, let them thoroughly dry (blow, blow, blow!), then carefully swipe a crescent of paint above your cuticle and dump the glitter on. Once you've brushed the excess off, seal it with a clear coat.
Now, I know your thinking, "Geez, woman. For someone who whines about dry time you sure have a lot of polishes." Well, you are right. But I can justify it. You see, the grey and blue are super sheer and even when layered, they dry quickly.
Not so bad, right?