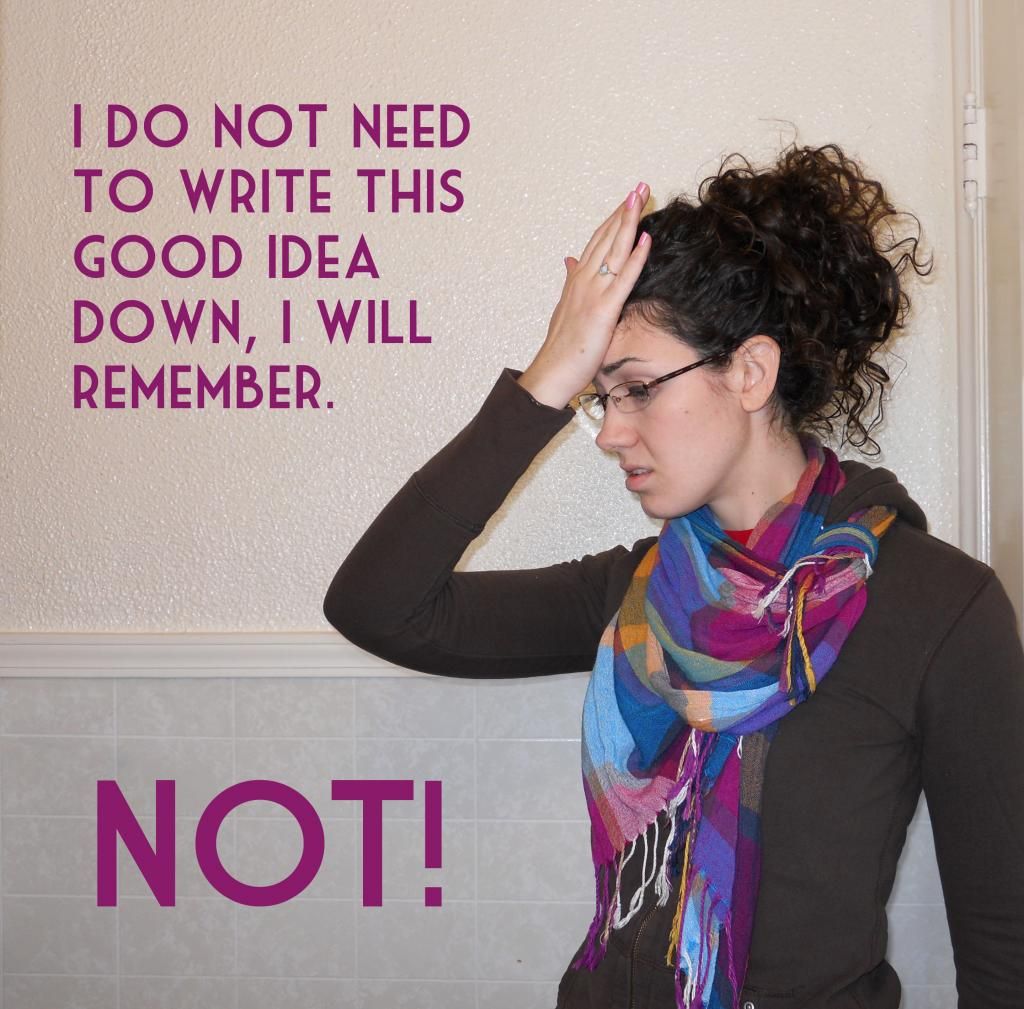 I made this little image for my desktop. To remind me not to be an idiot.
Anyone who blogs knows that as fun as it is, it takes some serious effort. At least, if you are creating your own content it does. It also takes some serious brain power to generate [interesting] post topics. So why on the days that those topic ideas are flowing do I not write them down?
Or why do I write them on a teensy little scrappet of paper that is indiscernible in my pocket doomed to be balled into a tiny grey blob when it goes through the wash.
Prime example - the other day was all sun-shiny and I distinctly remember thinking "hey, that would be a cool post!" at least twice. Did I write it down? No. Like a fool, I did not. Now, despite lots of pacing around the apartment and squinting at craft supply piles I cannot drum those ideas up again.
People! I have piles of cute notebooks. Why do I let this happen? Maybe I should try on of those voice-to-notes apps. Have you had any luck with one of those?
On a totally different note
- I just started watching
Call the Midwife
. Really, really like that show but it leaves me wondering: how have so many women survived birth? What a grizzly process.
It also makes me want to station a camera in front of Keith so I can share his terrified expressions with you. So, so classic.