Alright chick-a-dees! This post is for all my curly girls! But before we get too far, let me start by saying, while I am NOT a professional stylist, I have been living with my hair for quite awhile
(duh)
and do consider myself an expert at managing it. While I am always up for trying new products, I have found what works for me and would like to share this info in the hope that it might help someone who is battling with their curls.
So, now that you know to take everything with a grain of salt, let's move on.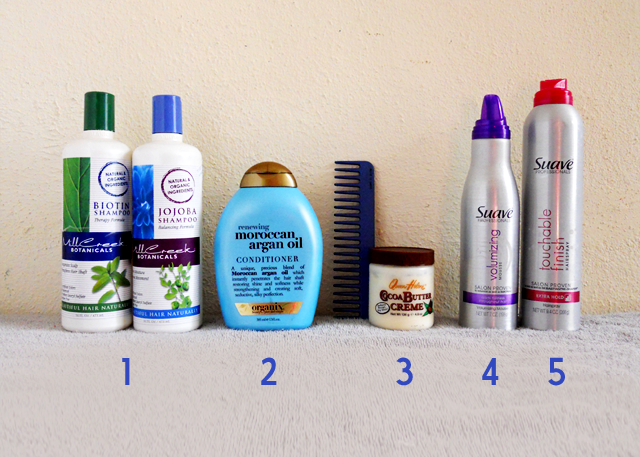 After years, literally, of buying and trying dozens (if not hundreds) of products this is my entire line of hair care products.
1) SHAMPOO - I discovered
MillCreek Botanicals
shampoos at the health food store a couple years ago and love, love, love them. This stuff is free from parabens and sodium lauryl sulfate but is still able to remove product (mousse, hairspray) and leave my hair feeling clean. I use the
Biotin shampoo
the most and recommend it to everyone but because of the colder, drier weather I've just switched to the
Jojoba shampoo
which is supposed to be a bit more moisturizing. If you were wondering, I wash my hair about every other day.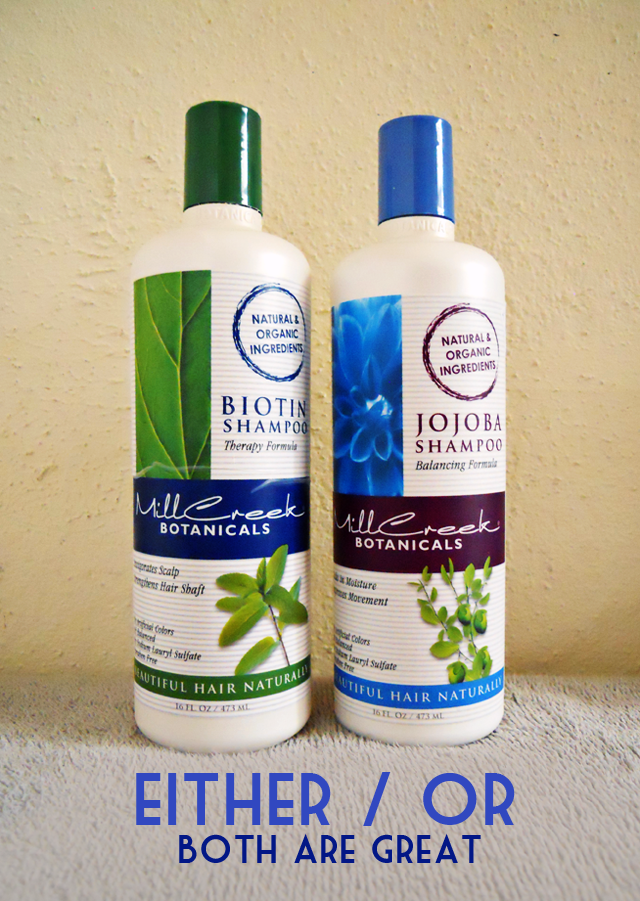 2) CONDITIONER - conditioner can be a bit tricky, in my opinion. Because curly hair is naturally drier and courser it needs a hefty bit of conditioner however, the trick is finding one that's thick enough for
YOUR
particular curls but won't weigh it down. I have had excellent, excellent results with
Organix conditioners
. Currently, I'm using the
Moroccan Argan Oil conditioner
. Let me say that like shampoo, I tend to switch conditioners depending on the season and how my hair is reacting to the weather. I've also used
Organix Awapuhi Ginger conditioner
, and
Organix Coconut Milk conditioner
.
3)
COCOA BUTTER CREME
- this is undoubtedly the most unorthodox product I use on my hair. It is indeed a body butter BUT it is also an awesome, luxurious leave-in deep conditioner / frizz fighter. Here is how I use it - after towel drying my wet hair, I part it into 2 sections (right and left side). I then get a generous blob of
Queen Helene's Cocoa butter
on my finger, rub it between my palms, and then smooth it over the bottom half of my hair, really focusing on the tips. I use a blob for each side. (I suppose that you really don't have to section your hair into 2 parts but it helps ensure that it is evenly covered.)
** I would also like to note that my hair is quite long - nearly to the bottom of my rib cage when it is pulled straight. If you have shorter hair or hair that isn't quite as curly, you probably don't want to put quite so much cocoa butter in your hair.
That is what a fingerful of cocoa butter looks like on a spoon.
MOUSSE - Chick-a-dees, in case you don't already know this, let me tell you: Not all mousse is created equal. Let me also tell you that
Suave Professionals Volumizing Mousse
is AWESOME. It is also cheap. (Can we get a round of applause for Suave?) I have been using this stuff since they introduced their Professionals Line and love it. They also have a
cream mousse
created for curls but I found that it is actually too heavy for my hair. It left it laying flat and looking greasy however, if you have really dry curls you might want to check it out.
HAIRSPRAY - I don't use much hairspray, usually only when I have flyaways, but I recommend
Suave's Touchable Finish
. This is another awesome and cheap product from Suave's Professionals line and it definitely lives up to its name.
There you have it deary, those are the products I use in my hair. Hopefully this is clear and understandable and that it answers some of the questions I've been getting. Also I really hope this helps someone who is trying to wrangle their curls. I definitely know how frustrating and overwhelming it can feel. Ack! Feel free to ask if I need to 'splain something better :)