So when I picked "ice" for today's theme it was because I had this crazy idea that by mid December there would be snow on the ground and icicles hanging from car exhaust pipes. Silly me. It is actually the time of down pores and freezing, but dry, wind. Trust me when I say that both those things can and have occurred in less than an 18 hour span of each other. My skin can also be a testament to it - any recommendations for a good winter moisturizing mask?
These pictures are from last December when it was all beautiful and snowy and wonderful.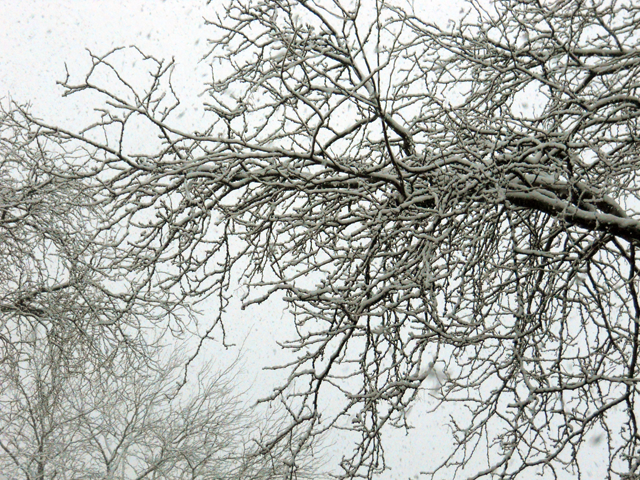 So, craziness - I was sitting in the living room about 15 minutes after I took the picture of this branch when I heard a massive crack so, of course, I peeped out the window and it had fallen almost exactly where I was standing. My poor organs were nearly impaled. Yikes.
Do you have any beautiful, icy pictures because
Nicole
and I would love to see them :)
Just a reminder - next week it the LAST Take Tuesday so make it good!
Happy snapping!