You know how there are people that can analyze handwriting and know all sorts of things about the writer's personality, likes, and dislikes? I bet there are people that can do that by looking at the dishes in someone's cupboards.
That random thought is completely for free ;)
This post is actually about showing off some of the pretty Pyrex I've amassed in the past year or so. Because I pick it up so sporadically (read: only when I come across it for a steal of a deal) I was actually surprised at how much there was when it was all gathered on the table.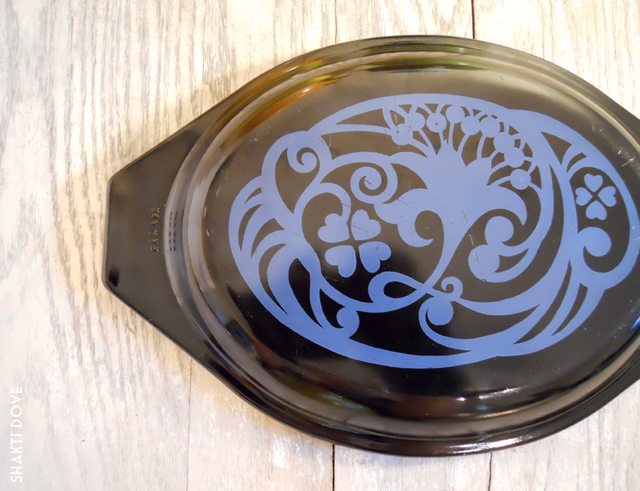 It seems fairly common that people acquire a dish that is lacking the lid. For this piece it is exactly opposite. I saw this lid at the thrift store, picked it up, handed it to Keith (because he is my holder of things while I shop :D Love that man!) and continued to shop around hoping to find its bottom half. No such luck. To buy or not to buy? That was the questions. Obviously, I bought... probably because it was 59 cents. But guess what I learned upon arriving home and doing a bit of research about it!?
It's a fairly unusual, probably promotional, dish that has been dubbed Midnight Bloom by
PyrexLove
. If only I had found the bottom!
Needless to say, I am now on a life-long quest to find the periwinkle blue bottom of this unusual cinderella casserole dish. Do wish me luck!
As you can see, it has some scratching but still I love it.
I really, really wish this was all artfully displayed like this all the time. I need a bigger kitchen.
PS
- The red mug is not Pyrex, it is FireKing but it was just too cute not to add to the pile!
PSS
- speaking of mugs,
go here
and you can see a couple other Pyrex pieces I have that were not included in this shoot