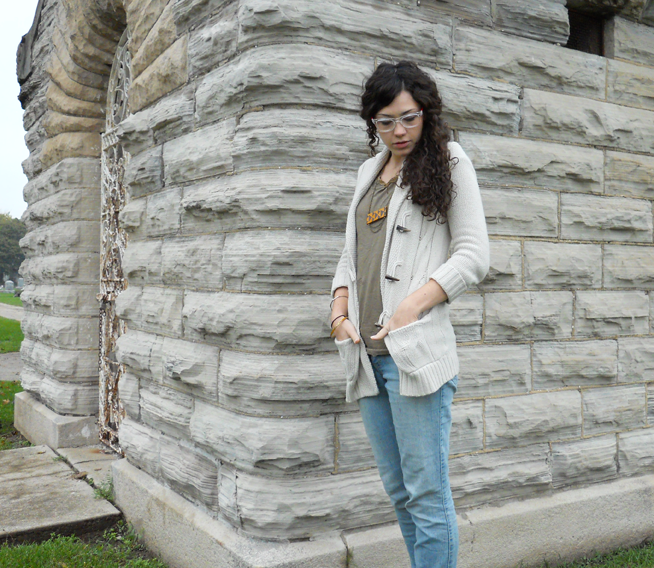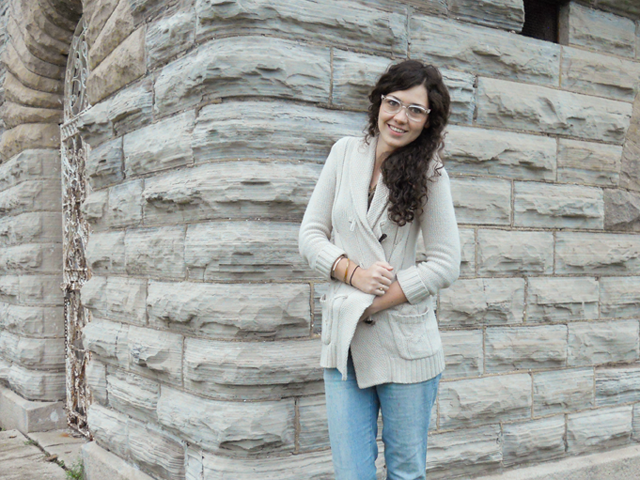 If only I had known how much use this sweater would get when I bought it - I would have purchased two. Funny how impulse buys can either leave you drowning in buyer's remorse or wondering what you wore before it joined your wardrobe. This sweater was snagged last year, off the end-of-season clearance rack at Old Navy. It's thick but not too warm. Neutral. Cozy but not suffocating. The sleeves are cropped just far enough up the arm to stay out of the way, but are still long enough to keep them warm. And the neckline allows for the wearing of scarves. PLUS it is long! With a body as tall as mine it is challenging to find sweaters that hit where I want them to. Did I mention it has great pockets? Because it does.
Seriously, this sweater is the greatest. It still has a ton of use in it but I'm already stressing over the day it wears out. If only I had bought two.
And one in navy.
I wear a size
XS
in this. Just thought you should know.
Ya know, in case you have one in the back of your closet you're not wearing ;)