Guess what!? On Monday, I met
Dawn of Candidly Clyde
! Honestly, I was a titch nervous since she's the first bloggy friend I've been able to meet-up with in "real life" but, fortunately, my nerves were completely unnecessary. Dawn is as awesome in person as she is on her blog and she's completely easy to talk too.
(Not to mention she has an awesome hat, which scores her more points.)
We met up at Steak 'N Shake and I'm pretty sure we outlasted our waitress since we sat there and gabbed for nearly 2 hours. Do you have any idea how nice it is to discuss bloggy things with someone who blogs and reads the same blogs you do? It is very nice, indeed. So much so I'm totally ready to do it again. :)
Have you been able to meet a blog friend? Isn't it the best?
If you haven't and want to, ummm hello! Set a date with this girl!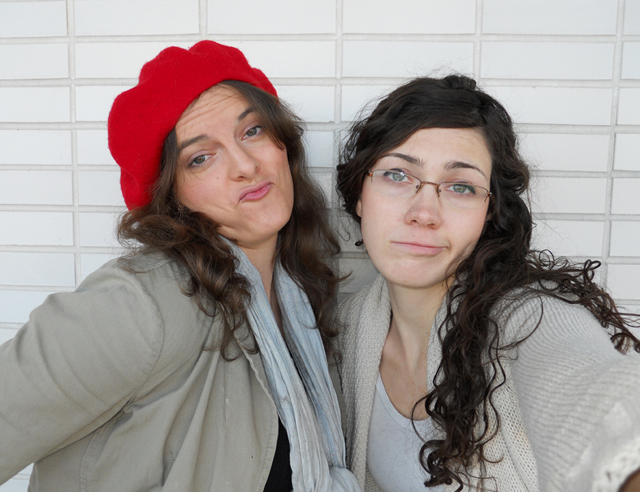 Aren't we charming?