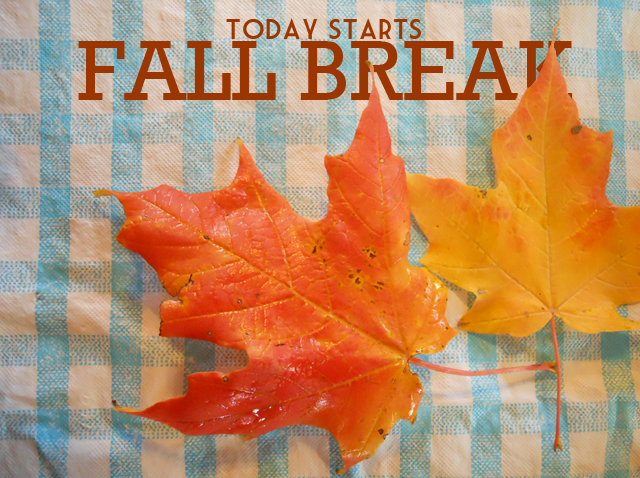 Fall AND break. Two of my favorite things smashed together!?
Do a little happy dance with me as I celebrate :)
So, just in case you forgot, tomorrow is another
Take Tuesday
photo linkup! The theme is NUMBERS. I want to see your pretty pictures! I want to be impressed! (Not that I haven't been impressed by previous entries, because I certainly have been. It amazes me how a group of people can take the same prompt and return totally different results. LOVE it.)
Now, I am going to skedaddle and enjoy day. And find me a tasty muff...