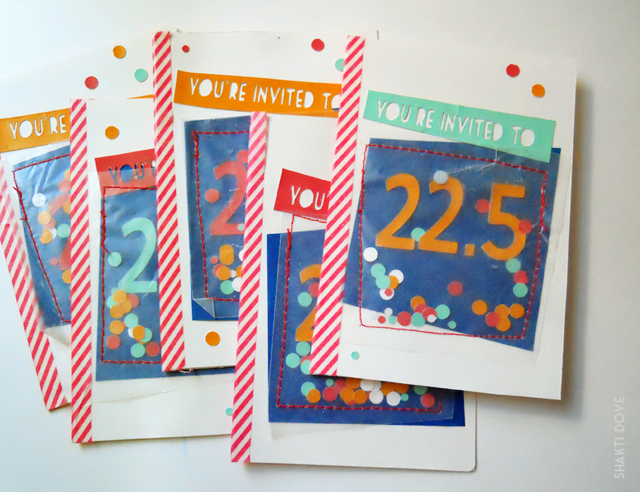 I put these confetti invitations together for a little sleepover I'm having with the girls in my youth group.
(Small Church Perk #941)
What I love about them, and I'm sure you will too, is that they are endlessly customizable. Can you imagine how cute these would be with shaped confetti? I die just thinking about it.
Let's get started...
YOU NEED:
cardstock, fun/colored papers, paper punch(s) / Cricut machine, craft glue, wax paper, sewing machine - OPTIONAL: Washi tape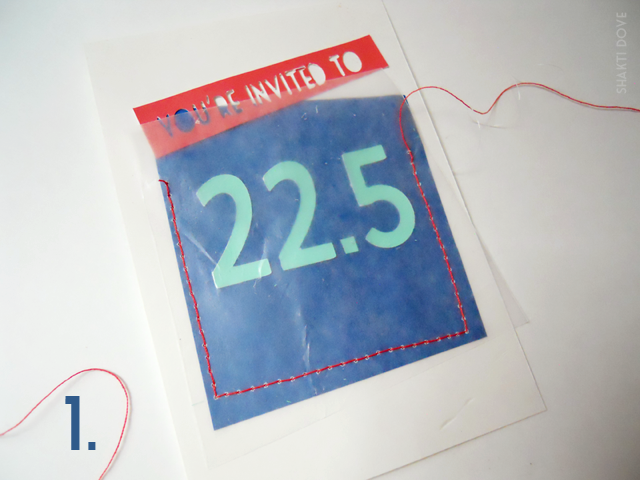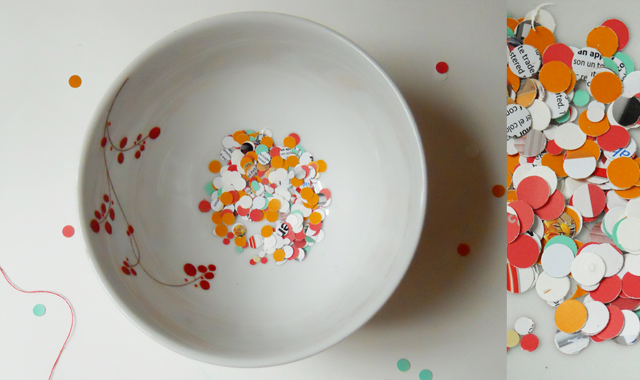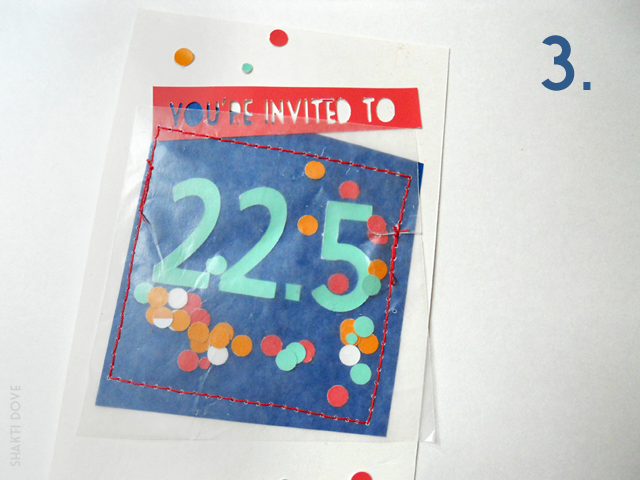 1)
Arrange the layers of paper and glue down. In my case this was the "you're invited to", "22.5", and the blue paper. Once the glue is DRY, overlay a square of wax paper and stitch in place using the largest stitch size possible. Make sure to leave one side open!
2)
Slide the confetti bits into the wax paper pocket. May I make a recommendation? Use double sided colored paper for the confetti bits. I did not do this and it was a major pain to make sure that all the pretty sides were up.
3)
Stitch the pocket shut and glue on any other bits of confetti! If you don't like the look of the thread on the other size, glue a pretty piece of paper over them.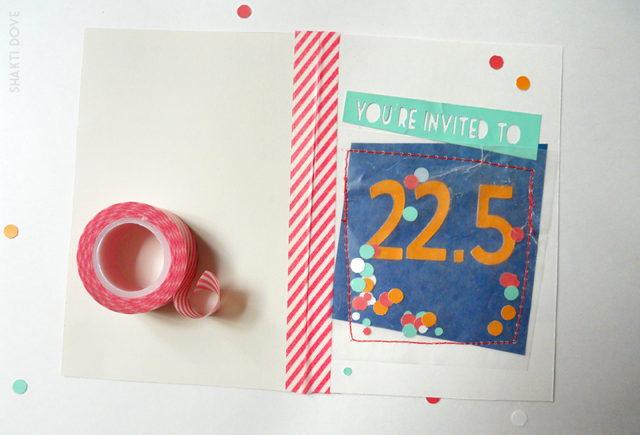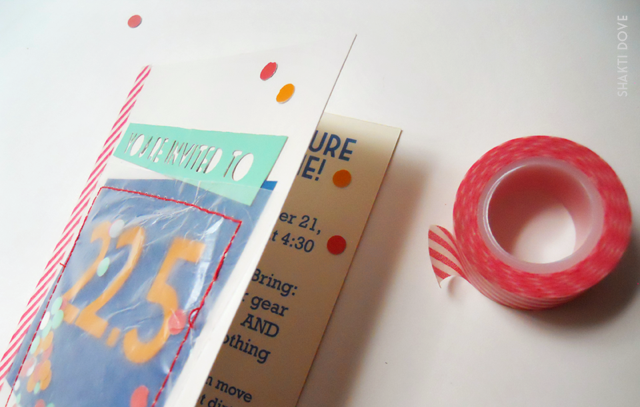 Because of the way things worked out, my front and back pieces were separate. The remedy for this was very simple though! Simply tape the two pieces together with pretty washi tape. I added tape to both the inside and outside seam just for added strength but you could do whatever suited your fancy :)