Has it ever been mentioned that I'm in school for graphic design? It's true! Right now, most of my projects are school related, but here is an invitation mailer I did for my church. I'm quite pleased with it if I do say so myself. The ticket is adorable, is it not?
In fact, if you like it so much you'd like to use it for your own event you totally can!
Check it out
in my Etsy shop.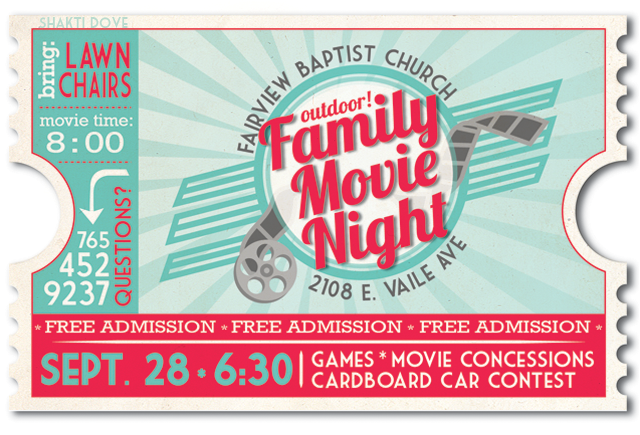 I made a whole retro Movie Night package including labels, thank yous, etc. The whole process is just so. much. fun and it's so rewarding when it's all together.
PS - My name was not printed on the invite, but this is the internet and a girl's got to protect her goods, yeah?
PSS - If you are so curious, and would like to take a peak at some of my older, older work,
go here
.