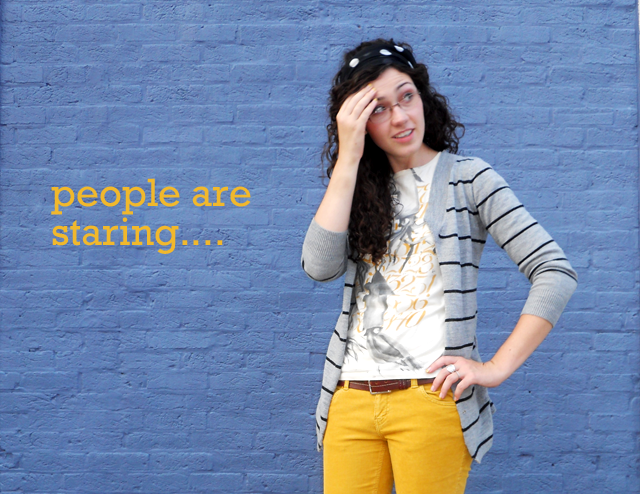 You know how sometimes you think you're fearless and don't give a rip what others think and then you go to DO something and get all weak in the knees and feel ultra awkward. Yes? Glad I'm not alone, because that's definitely what happened when taking these pics.
And I know you're thinking, "Geez woman, it's August! What's with all the clothing!?" But it is downright frigid in my classes and all these layers are necessary. Which, really, suites me just fine, until I step outside and the 88 degree sun blasts me.
Outfit, toes up
Shoes - thrifted
Pants - Target
Belt - thrifted
Cardigan - hand-me-down from friend
Shirt - gift (Design by Humans)
Headband / scarf - gift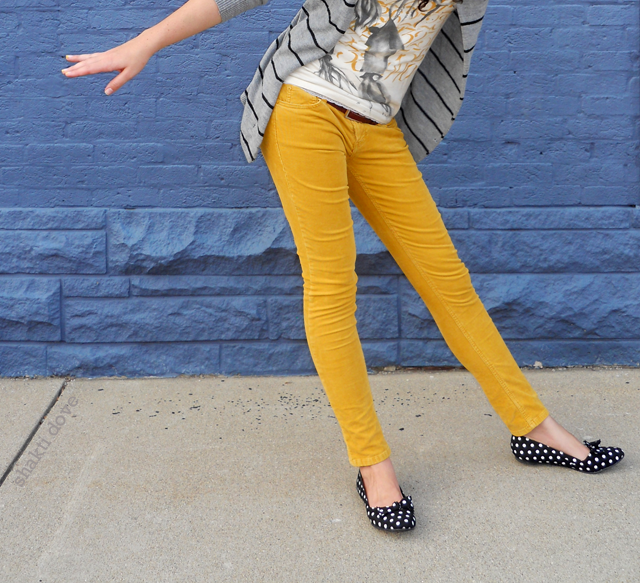 PS
- I finally got my perscription updated and I ordered some new glasses. online. major nervous.
PSS
- That crazy, awesome bag in the picture where I'm glaring at you... details on that tomorrow.
PSSS
- To make a long post even longer.... Have a song!