Today's nifty, wall friendly, geometry loving, DIY is brought to you courtesy of my sister, Kali :) While revamping her living space she very kindly documented the whole process because she knew I'd love it and want to share it with all of you. Isn't she the greatest?
~ ~ ~ ~ ~ ~
This is a great technique if your looking to make a bold statement, especially in a large space. I get tons of complements on my living room wall now, and the best part is it was so inexpensive. I think I spent less then six dollars on the whole thing!
WHAT YOU NEED:
string, scissors, hammer, nails, measuring tape, masking tape, scrap paper and a writing utensil.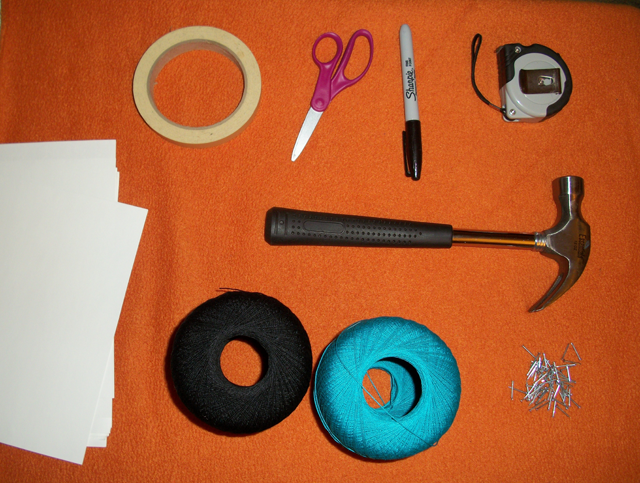 STEP 1:
Determine your PATTERN. For this wall I choose a heart pattern, downloaded from
String Art Fun
.
STEP 2:
CREATE A TEMPLATE.
This particular pattern is a little more complicated because it's a circle (and really who can free hand a circle with every 4.5 degrees marked off? Not I), so I projected the pattern on to the wall at school and made a template.
***

The step with the projector could be easily eliminated if you chose a pattern in a square.

***
Because I wanted the circles to be fairly large, about 5.5 ft and 3 ft in diameter, I pieced scrap paper together to make the template, if you do this make sure to make hash marks on all the overlapping pieces so they can be accurately realigned when you move it.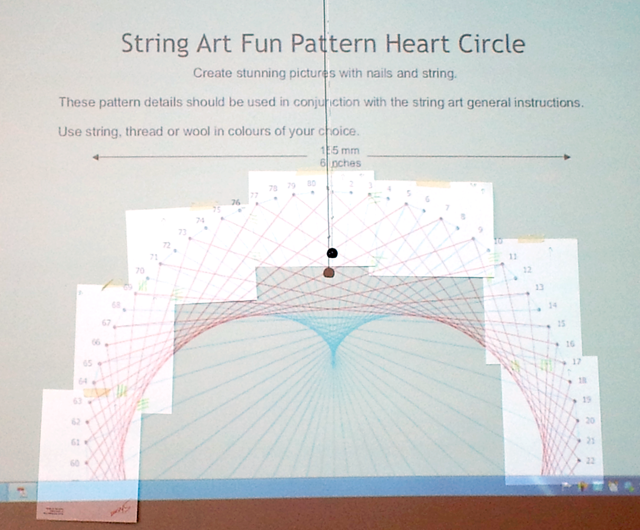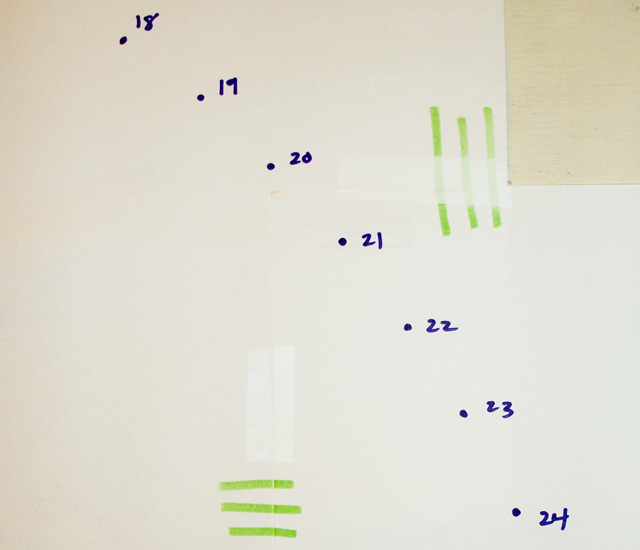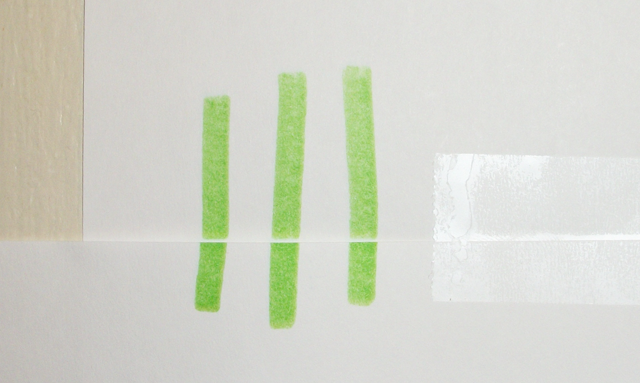 STEP 3:

NAILS. I used pretty small nails and chose to put the nails directly into the wall, but I could have just have easily used a board and mounted the board on the wall. I taped the template up and then hammered the nails straight through the paper. I just ripped the paper away because I wasn't planning on reusing it.
SIDE NOTE!

I wish I had bought black nails, the reflection on the heads of the nails annoyed me and I had to sharpie all of them.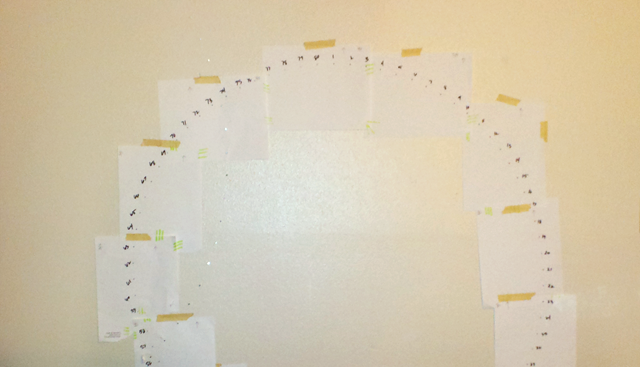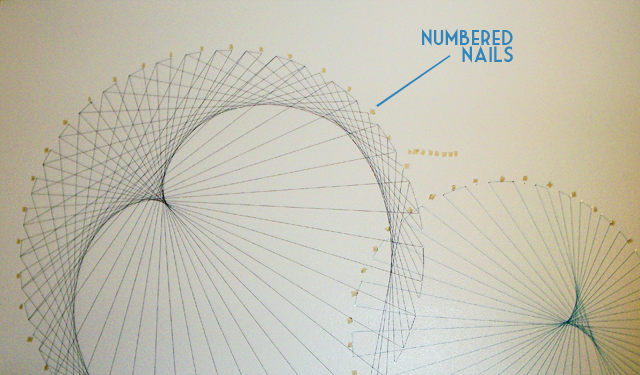 STEP 4:
NUMBER the NAILS. Numbering the nails is very important if you plan on following the pattern. I just used pieces of masking tape.
STEP 5:
COMMENCE STRINGING. Let the fun begin! Tie the start of your string to the first nail and follow your pattern. I recommend looping the string around each nail two or three times before moving on to the next nail. Anything less is prone to slipping off. Also be sure to pull the string tight between each nail to achieve crisp, geometric lines, but not so tight that you are ripping the nails out of the wall.
Remember to
have fun and play with it!
These two circles are both variations on the original pattern, aka I messed up the pattern the first time I tried them, but they are fun and so I thought I would share them. There are a lot of pretty cool things you can do with this, so experiment!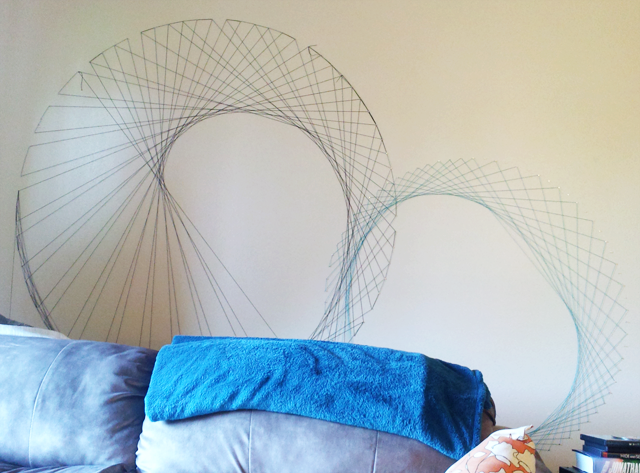 Do you love feeling like a home decor genius? ME TOO!
Follow along on Bloglovin'
so you don't miss the next bit of DIY decor goodness I have coming your way :)