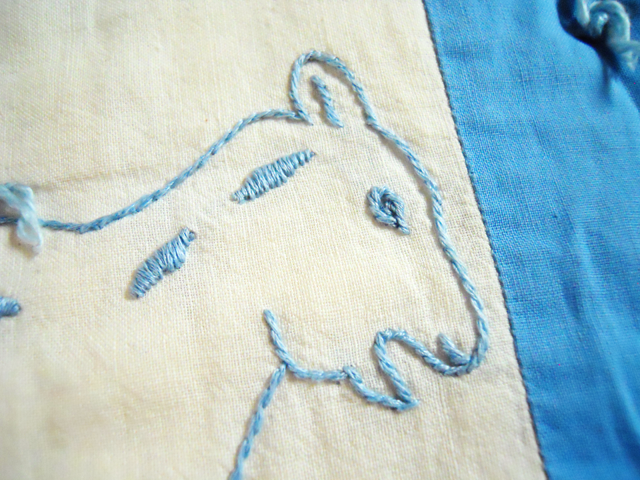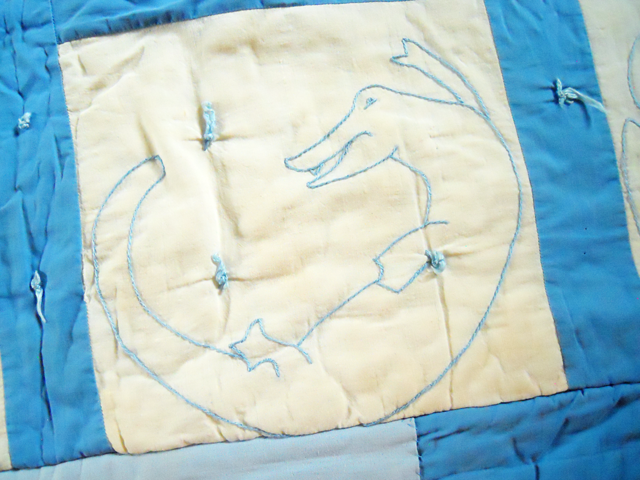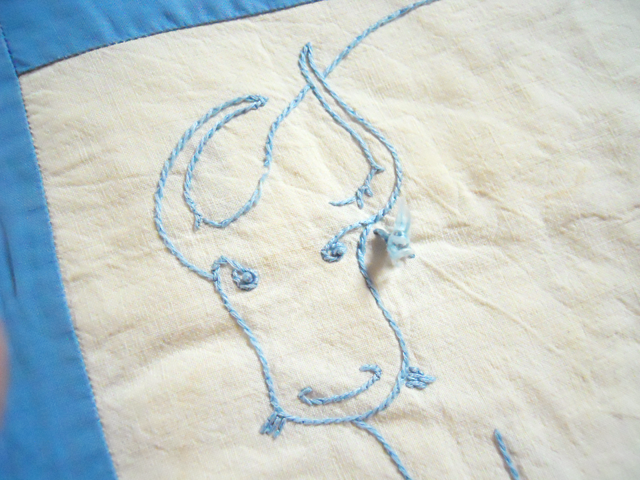 See this adorable, quirky quilt?
It was my Grandpa's when he was a baby. Made special for him by my Great-Grandma. It's crazy for me to think about, but my Great-Grandma was the age I am now when she made this.
Which, I suppose, is a perfectly acceptable age to have a child, but the thought of raising a human scares the bejeezus out of me.
I'm in the process of embroidering names and dates onto a piece of fabric to tack onto the back. I'm also in the process of reading about how to properly store and display antique quilts. If you have any ideas or input about that I would love to hear them!
Oh, in case you were wondering, it was made around 1925.
Mystery animal below.

v

Gold star for the person who correctly identifies it!