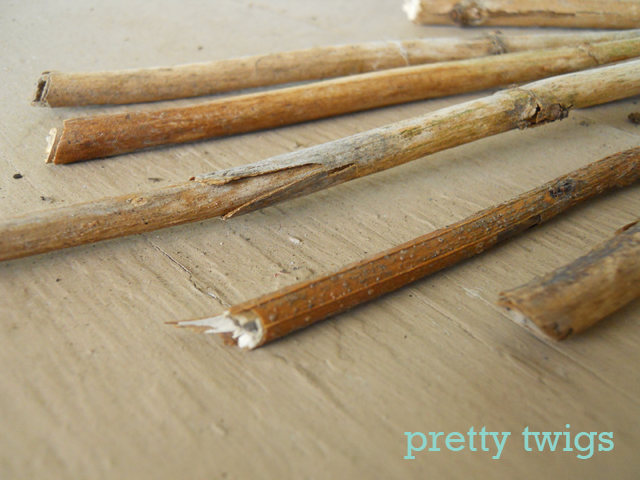 The other day my momma and I put together several charming wreaths using .... twigs and scrap cardboard! (and I used a spritz or two of paint). The intent of mine was to be part of Christmas in July posts I'm doing with with
Arielle
but my moms look great un-Christmastized.
They could be styled to many ways.... my mom left hers unpainted and rustic, which looks lovely against her cream walls but imagine how awesome one of these would look with a bit of glitter. Eeep!
WHAT YOU NEED:
cardboard, exacto knife, hot glue gun, twigs, embellishments
WHAT YOU DO:
1)
Cut a cardboard doughnut
2)
Arrange the twigs you've gathered so that they radiate out from off the doughnut and glue them in place, filling in all the way around.
3)
Embellish! Have fun with paint, glitter, ribbon, or other ornaments :)
4)
Depending on how you want to hang the wreath attach a ribbon, hook, or wire to the back.