Let me preface this post by announcing that I need some help and would LOVE any bit of info you'd be able to give me :)
~ ~ ~ ~ ~ ~ ~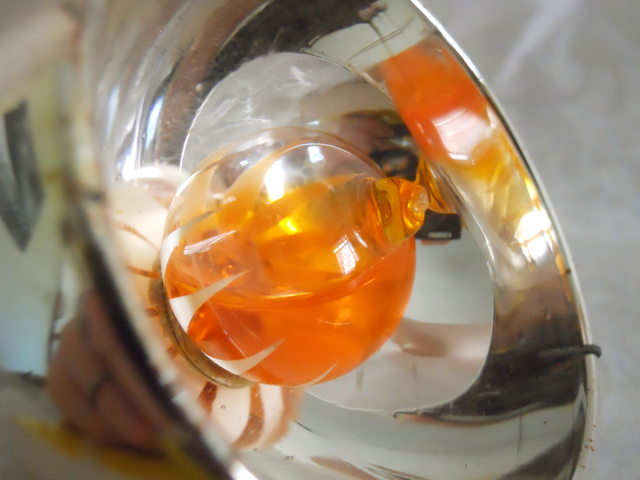 I picked this lovely ornament up at a yard sale. It's a silver indented bulb and in the center there is a separate bulb of glass that has orange tinted water(?) in it. On the outside of this little water bulb are white lines that reflect onto the indent and give it the star-burst look.
It seems like it has the original wire hanger which is pretty snazzy. Unfortunately, the wire doesn't have a cap so there is no information about the maker.
Friends, I think my Google skills are a bit rusty because it took much longer than it should have to unearth a bit of info about this awesome ornament. On the other hand, I couldn't find one site that was purely informative about this kind of ornament. The limited information I've been able to gather has come from an old Ebay auction that was snapshotted on
WorthPoint
. Does it frustrate anyone else that you can no longer view auctions over 90 days old on Ebay?
So what I learned about this pretty...
The ornament comes from Germany and is mouth blown mercury glass. Apparently no two are alike not only because of the way they were made but because they were different colors and some were decorated.
It would be awesome to learn
when
this was made and if it has any value. Any thoughts?