Since Keith turned 25 and I'm about to roll into my 24th year it has me thinking about aging and being an adult.
Being an adult is pretty great. While it isn't the total lawless freedom I thought when I was a squeak, there are definitely some premium perks. Did anyone else think adults had it sooo good and that the only reason they had kids was so they could have slave labor? I had a seriously distorted idea of what adulthood was and what happened when you reached that mysterious age.
How stupid I was.
Thinking about it, there are a lot of lousy thinks about being responsible but who wants to think about those? Not I, so back to the perk part. Here is a glorious example...
If I want to eat Oreos for breakfast, I do.
AND I DID.
And it was
delicious
.
Magical, I dare say.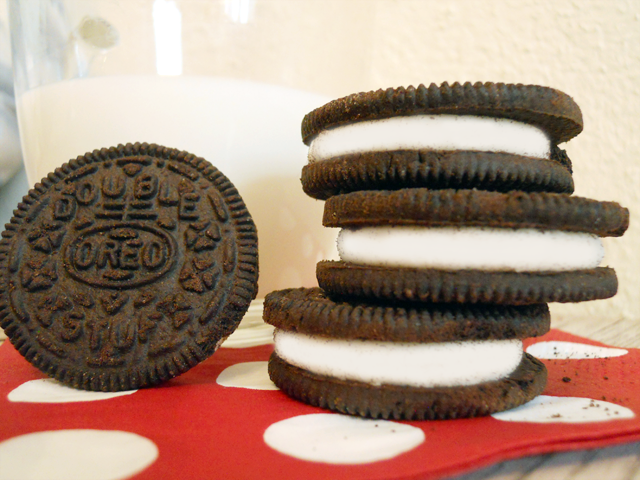 Another perk is that if I want to "spoil my appetite" by eating junk right before dinner, I spoil my appetite.
If a hankering for a large omelet of cheesy goodness strikes at 2:36 AM, I go to ihop.
If I want to stay out late on a Tuesday night then I stick it to bedtime and live it up!
Basically, any of those glorious activities that make me think, "If mom saw this she would give me
that look
."
Yes. I love those little activities. They make being mature and responsible worth it.
So here's to being an adult! Three cheers for Oreo breakfasts, "school-night" outings, and having the ability to make your own choices because you pay your own bills!