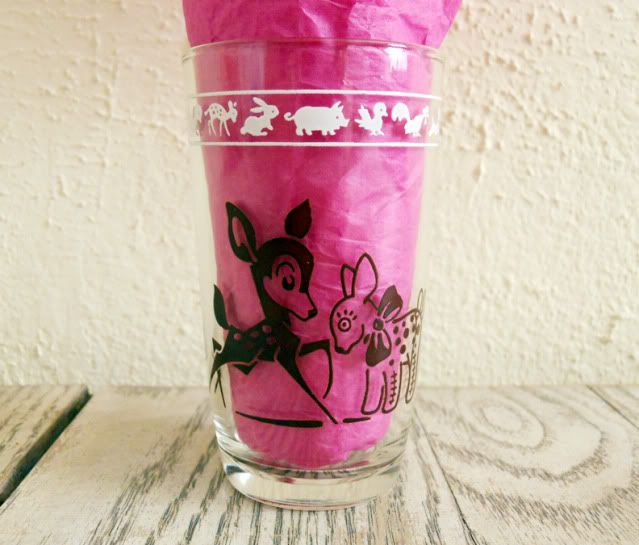 I found this little cup at a vintage store and after looking at it for a few seconds that adorable deer weaseled his way into my heart.
I did a bit of sleuthing and apparently it's part of a line of kids juice cups from the 1950s called Kiddie Kups
(clever, clever)
. The cups also fall into a larger, looser category known as Swanky Swig glass. Who knew?
If you want to know more, this article was particularly helpful:
Collecting Not-So-Swanky Swanky Swigs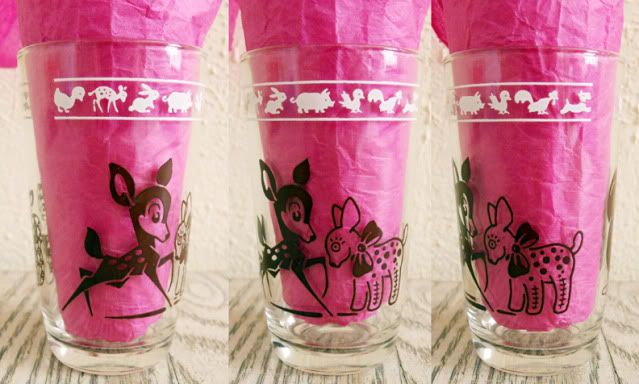 The ring of white animals around the top is my favorite part. So PRECIOUS!
Guess I now have another thing to look for while I'm thrifting ;)