Ok, so avocado isn't typically something I think of as a breakfast food but it totally works and is wonderfully tasty! I made a simple guacamole, adding only salt, pepper, and onion, and then spread it on toasted wheat bread. Yum! At first I thought, "Am I really going to eat onion for breakfast?" Then it occurred to me that if I was making an omelet I wouldn't think twice about tossing some in.
To drink I had some chocolate almond milk. A couple cartons of that stuff have been guzzled in the past few days, it's that good. (Chocolate soy milk is also delicious!)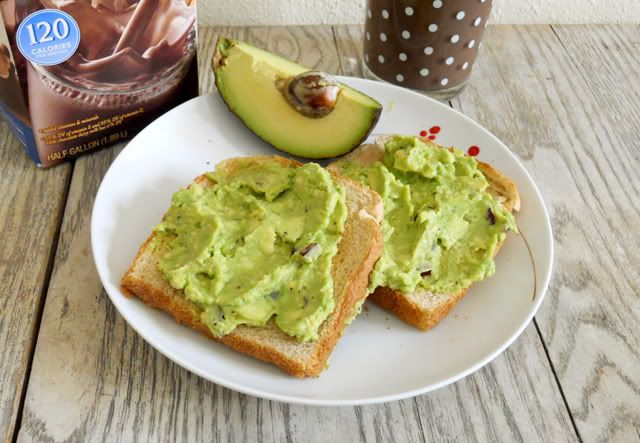 Happily, this takes no time at all to make. I mashed up the avocado in less time that it took to toast the bread, which makes it my kind of breakfast :)
PS - If you've done a post about healthy and quick breakfast meals the links would be so much appreciated!