I feel a little silly posting this because, well, it's about hot pads. You know, pot holders AKA trivets. But hey,
it is my blog
.
So my lovely sister just moved into another apartment and needing to furnish her kitchen, she asked me to make some pot holders. As crazy as it sounds, I was ridiculously happy about her request.
I have this massive basket of scraps that I've been trying to find a use for. I was sure that they would have all been used when I made the crazy quilt but not so. The tragic thing is that I have an embarrassingly large amount of scraps that are really not much bigger than shreds. I just can't bear to throw pretty fabrics away! Pot holders were the perfect use for so many of those bits! She didn't really have a color preference so I just had fun sewing. I think they turned out very cutely, considering what they are. :D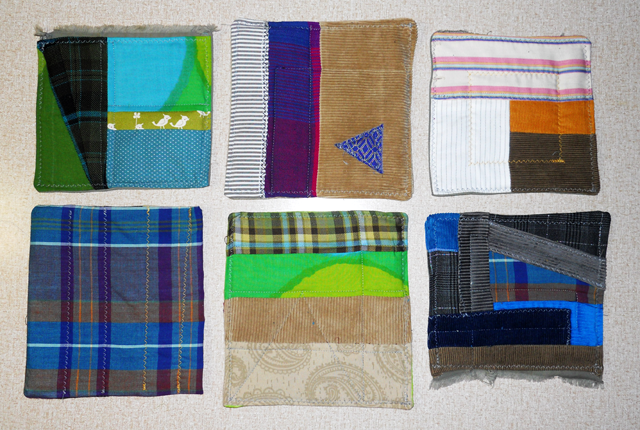 These little birds are my fav! Such sweetness!
I still have loads of scraps left, though. Any ideas how I should use them?