So here is an assortment of things I thought about, meant to post, then completely forgot about.
First things first. Did you notice in the
Golden Skunk
post that my hair was straight? You definitely should have.... but in case you didn't I took a few pics :)
And I know you're thinking, "Big whoopty-woop" but to me it
is
a big whoopty-woop.
I hardly ever straighten it anymore so when I do it seems soooo long. Plus, I've been taking really,
really
good care of it and haven't dyed it in several years. For the last few days I've been enjoying running my fingers through my soft, shiny hair.
Moving on to a new thought.
This site (
www.d-e-f-i-n-i-t-e-l-y.com
) kills me. Every time I use that word I have to go there. So funny!
I have been obsessing over mugs this week. No clue why. This
spiky mug
is my fav: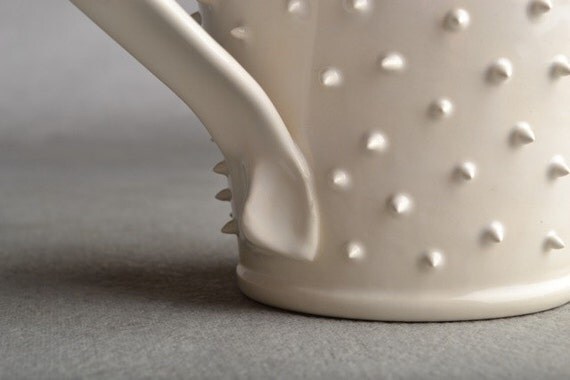 If two shelves in the cupboard weren't already over-run by mugs I would be getting this. I think it would feel so neat!
Also, earlier this week, I did a
guest post on Crafted Love
showing how to make these Dr. Seuss inspired puff things. Check it out and add a little Whoville holiday festiveness to your home!