So I must say that I really, really like this trend of matte nail polish, so when I saw on Pinterest that you could make it by mixing eyeshadow and clear polish I had to try it.
Guess what!? It totally works and I couldn't be more pleased!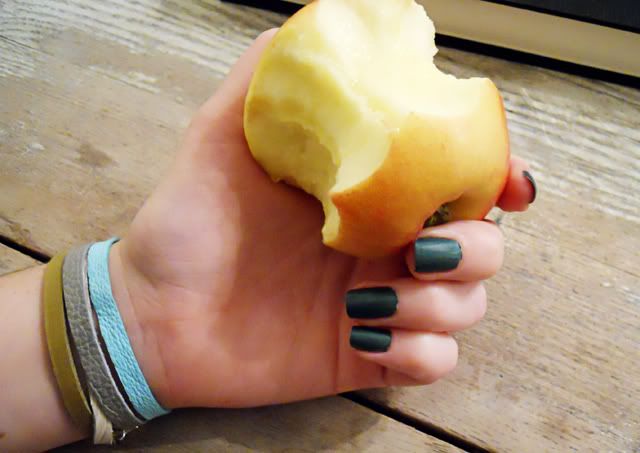 This is the stuff I used. Cheap stuff. :D
You can see the area at the end where I scraped out a bit of shadow, it didn't take much at all. Unfortunately, I'm unsure how much polish I used because I just poured it out until the mixture seemed right. I mixed my stuff on a disposable plastic plate and that works just fine.
From my understanding, the more shadow that's added the more matte the finish becomes. Oh, make sure that the shadow is thoroughly mashed into a powder before mixing it with polish.
Check out this awkward pic in which I have no pinky finger. Compared to the duck you can tell that the polish came out matte.