What a lovely holiday weekend! I love hanging out at my parents house when the whole family is there. It feels like being little again only better because hubby is there. I had great intentions of taking lots of adorable pics but most of us were in our PJs the majority of the day and I don't think anyone did their hair. Needless to say, adorable didn't happen so neither did the pictures.
We did however get the house ready for Christmas. Keith and I also put up our tree this weekend so our home feels all festive!
Isn't it pretty?
We both really love colorful, vintage-retro ornaments so last year we bought a white tree to go with them. Neither of us had ever had a white tree before and we were so nervous when we brought it home. That, of course, seems really silly now because we both absolutely looove it.
I'm also really excited about the tree topper because last year we didn't have one.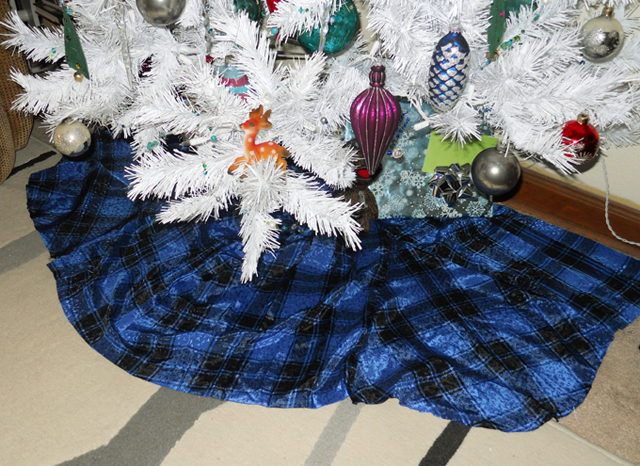 The tree skirt is literally a skirt. After looking everywhere and not finding the perfect one we headed to Goodwill, picked out a dress, and chopped the skirt off :D I think in the near future I will add some chunky bric-brac and bobbles to the edge to give it a more finished look.
Now all that's left is to shop for presents..
PS - We did our family Christmas craft over the weekend and I'll be sharing it in a few days. It's easy-peasy to make and super adorable!