I'm currently waiting for the phone to ring so we can go meet Keith's parents for a tasty dinner of Mexican food. I figured since there's time to kill I would do my first what-I-wore post.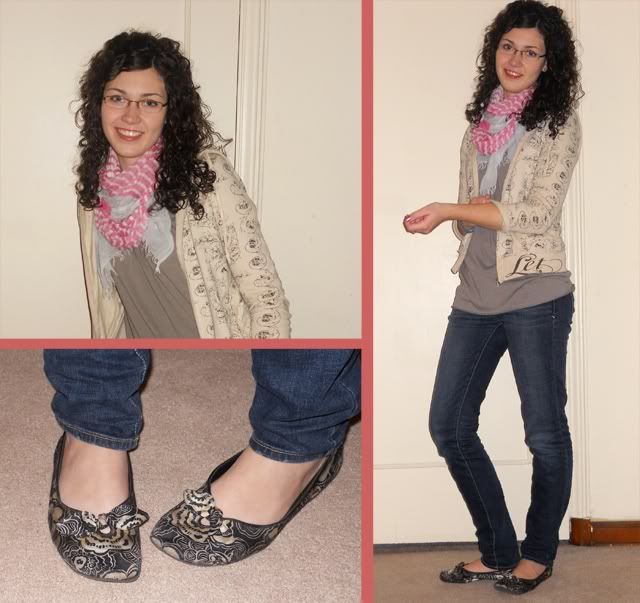 Scarf and jeans - American Eagle
Shirt - Thrifted
Zip up hoodie - Forever 21
Shoes - Old Navy
The clothes I'm wearing are some of my favorite go-to clothes. Comfy, comfy, comfy! I wear a ton of neutrals which is part of the reason I like scarves so much. - I can add a pop of color without feeling overwhelmed. This pink scarf is definitely one of my faves. Love it.