My aunt taught me how to make these boxes when I was a squeak and I still love making them. This little project is a great way to use the old art and fashion magazines that I can't bear to throw away because the pictures are so stinking pretty - I transform them into adorable personality-packed gift boxes. Perfect for Christmas! And jewelry. And for hoarding small things on your desk.
This DIY is almost completely pictures since reading a how-to is asking for a disaster...
If you are using magazine paper you may want to line the inside of your square with a sheet of scrap paper to give it added stiffness and durability. This won't be visible once the box is complete so feel free to use old homework ;)
Fold it like the origami pro that you are.
Cut slits in the locations I have cut slits and drawn short lines NOT the original X lines.
Start gluing!
Continue gluing!
Glue the "house" shaped pieces up and over the edge.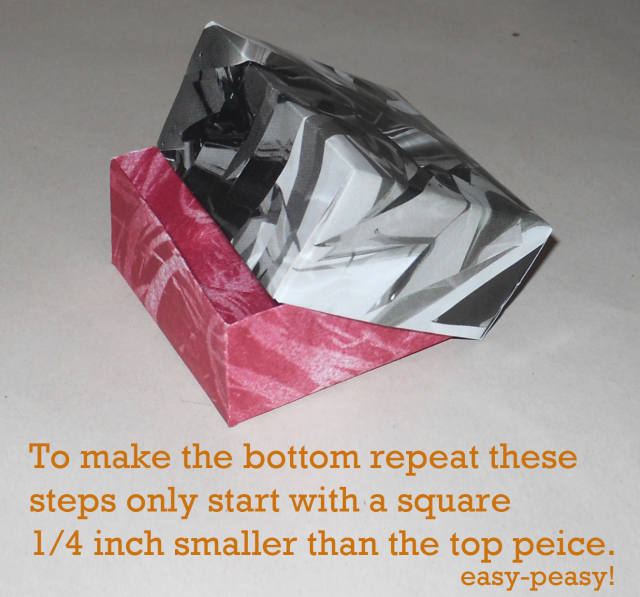 To give you an idea of the size, the box is my hand was made from a 7 1/2 inch square.
Happy makings!