I cannot get enough lime. So sour and delish. Squeezed over chips or on fried calamari, in water, as salad dressing.. Mmmm! What does a lime craving mean?
I have eaten it with just about everything. Not yet with it
in de coconut though ;)
Speaking of lime (or more the color we associate with it) look at the fetching female I found on my couch this morning.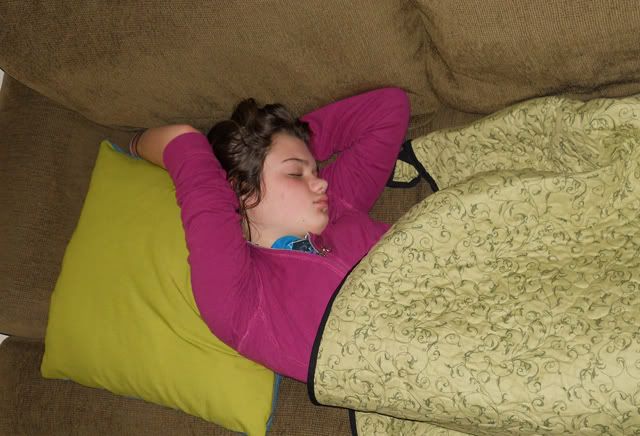 Aww. I love this girl.