My dining room has 3 wooden chairs that are rather boring and need some attention. Two of the chairs Keith and I picked up at a thrift store and the third I found on the street :) Freebie!
My desire is to give each chair a different color of paint. Ultimately I will make a couple snazzy cushions so that when we are sitting there for extended homework sessions our bums don't go numb.
I have no idea when we will find a weekend open enough to conquer this project so until then I'll be amassing inspirational pics.
Here are some of my favorites so far: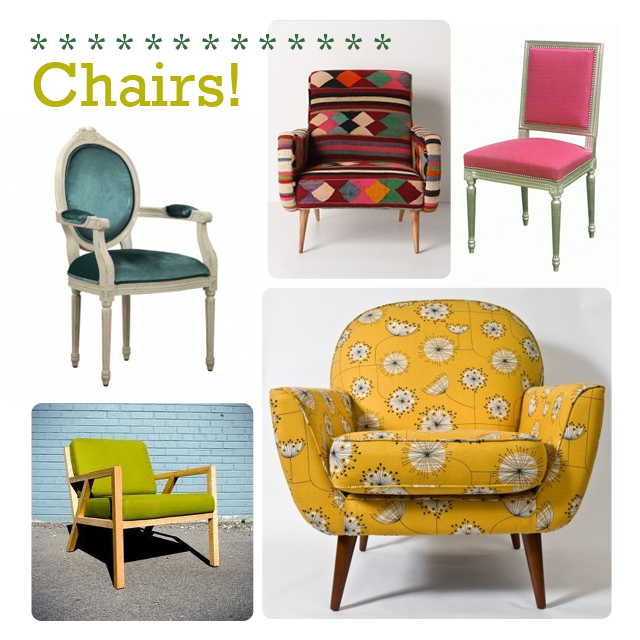 Pretty, yes?