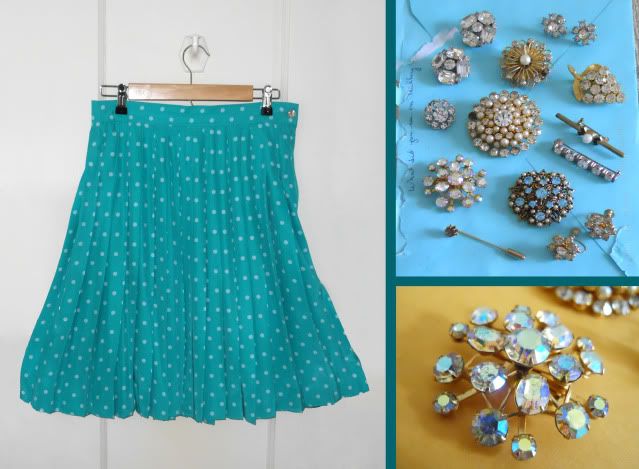 I'm soo excited about that skirt I thought I'd post about it. :D As you can see it is teal, pleated, and polka-dotted, but what you don't know is that it's silk and twirls wonderfully! I also found a bunch of sweet old costume jewelry.
I'm not sure what to do with the jewelry yet...
During all my excitement poor Keith just sat on a couch of questionable character and watched me rummage through baskets of jewelry for pretty things. Such a great hubby.
Best thing: all that was under $10. Not bad for a quick thrift stop amid boring Monday errands.